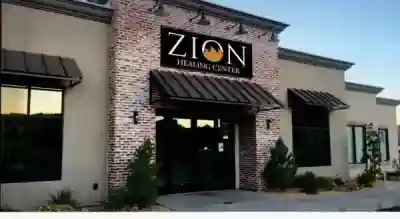 Min. Net Worth Required
$500,000
Min. Liquid Capital Required
$200,000
Number of Existing Units
15
The ZION Healing Franchise Opportunity
Join the fastest growing Mental Health business of its kind. At ZION Healing we combine the use of cutting-edge medical technology with a course for Spiritual Awakening to create a complete "Mind, Body, Spirit" approach to treating mental health disorders and substance abuse. This is not only highly effective for our clientele, but also highly profitable for our Franchisee's and brand partners. Today's post pandemic effects, along with political and economic turmoil have brought a new level of fear and uncertainty into the world and with it a sky rocketing need for Mental Health services. The mental health and substance abuse industry is $550 Billion globally and public need and awareness is at an all-time high. Now is the time to tap into this timely opportunity to own a Mental Health Healing Center for both Youth and Adults.
Regional locations are going fast so you need to move quickly if you are going to get in on the opportunity to claim a ZION Healing Center franchise location or muti-center Area Development. The goal of our company is to become a leader in providing innovative solutions and treatment options for mental and behavioral health issues. Some of our proprietary services include neurofeedback (EEG), outpatient treatment (IOP) and Transcranial Magnetic Stimulation (TMS). With over nine years of experience operating different forms and functions of residential inpatient treatment centers, outpatient services, counseling, and mental health therapies, we make quality care synonymous with our brand. Our combination of integrating medical technology and spiritual counseling into a friendly outpatient setting is completely unique and our results unprecedented. In our first year, we have over 50 locations under contract.
Why ZION Healing?
One of the most exciting features of becoming a Zion Healing Franchise owner is how easy it is to get started! Whether you're a medical professional looking at add Mental Health services to your practice or an entrepreneur looking to get into the business we offer turnkey solutions.
Our team handles everything you need to get started from beginning to end. We'll manage everything you need to open and run your center profitably. You'll receive…
Strategic site location and market analysis

Assistance in securing the required licensed providers

Proprietary software, EMR, systems, and billing solutions

Marketing systems and support to drive new clients to your facility

Help with state and local licensing

Employee manuals

Operations manuals

Policies &,,, procedures manuals

In-depth training solutions

TMS, Neurofeedback equipment and full training on each modality

Website Creation and support

Insurance Billing and Collections
A Turnkey Business that Scales Quickly
As a Zion Healing facility owner, you'll reap the benefits of having a smaller center. The size of our center lowers staffing and overhead costs and enables our centers to offer specialized technology. Instead of hiring a dozen staff members, you can operate your franchise with as few as two employees. Our holistic approach sets you up for success in today's fast-paced marketplace. When you book a discovery call with us, you can learn more about the success we've enjoyed under our model. Not your typical behavioral health treatment center, as a franchise owner, you'll have access to the ins and outs of what makes our center stand out. We've done the hard work through trial and error, and over the past nine years, we've perfected our franchise model. Now it's your turn. We do everything from state licensing to insurance billing, training, and marketing support. Your potential annual revenue growth could look like this in your first three years:

Year 1 - $420,000

Year 2 - $1.2 million

Year 3 - $2.4 million
Is ZION Healing for You?
Now that you know about this exciting opportunity, incredible growth potential, and the turnkey solutions we offer, the question is—are you the right fit? The ideal Zion Healing Franchisee already works in the behavioral health, medical, health or wellness industry and wants to expand their current services or is someone who is Entrepreneurial with a personal story or a strong desire to get into the industry. Either way, this Franchise is for you! You'll also need to have:
A desire to help others

Entrepreneurial mindset

Strong business background

Managerial experience

Leadership skills
And the Capital Requirement
Total Investment

$350,000

Cash Requirement $200,000
Ready to learn more?
Complete the form to request more Info and secure your desired location.

Request Information
Message Sent.
*Notice Regarding Third Party Advertisements: This Ad and all the contents are created and provided by the advertiser who is solely responsibile for the contents including without limitation, text, audio, video, images and links to other websites. We assume no liability or responsibility for the contents or the linked websites. Please click on links to Terms and Privacy Policy at the bottom of this page for additional information about the ads appearing on our sites.
Report problems with this listing