With a background of over 15 years in the commercial real estate industry, I have developed an in-depth understanding of the intricacies involved in buying and selling properties, specifically in the child care sector. My expertise encompasses market analysis, property valuation, site selection, lease negotiation, and property acquisition. Throughout my career, I have successfully facilitated numerous transactions, helping both buyers and sellers achieve their goals.
Services
Buyer Representation:
As a buyer's agent, I assist clients in identifying suitable child care center properties based on their specific requirements, budget, and location preferences. I conduct market research, evaluate property valuations, and guide buyers through the entire acquisition process, ensuring a smooth and successful transaction.

Seller Representation:
As a seller's agent, I provide comprehensive services to clients looking to sell their child care center properties. I conduct market analysis, develop targeted marketing strategies, and utilize my network to attract potential buyers. I handle negotiations, manage the due diligence process, and work diligently to secure the best possible terms and sale price for the property.

Market Analysis:
I conduct thorough market analysis to provide insights into the local demand for child care services, demographic trends, and competition in the area. This information helps buyers and sellers make informed decisions about potential investment opportunities or pricing strategies.

Property Valuation:
Using industry-standard valuation methods, I assess the fair market value of child care center properties, ensuring accurate pricing information for sellers and helping buyers make informed investment decisions.

Site Selection:
For buyers, I assist in selecting properties that meet regulatory requirements, have suitable layouts, offer ample space for children and staff, and are conveniently located. For sellers, I provide guidance on property enhancements or improvements to maximize its appeal to potential buyers.

Lease Negotiation:
If leasing is involved, I leverage my negotiation skills to secure favorable lease agreements for both buyers and sellers, ensuring long-term success and minimizing operational costs.
Company
Lluna Investments is a real estate brokerage serving the dynamic South Florida market. With a strong emphasis on exceptional service and delivering successful results, our dedicated team is committed to assisting clients in navigating the diverse landscape of residential and commercial real estate.

With an in-depth knowledge of the local market trends and a customer-centric approach, Lluna Investments provides tailored solutions to meet the unique needs and goals of our clients. Whether you're in search of your dream home or seeking lucrative commercial opportunities, we offer a comprehensive range of services designed to guide you through every step of the real estate process.

For residential buyers, Lluna Investments excels in identifying and presenting a wide selection of desirable homes. We take the time to understand your preferences, budget, and location requirements, ensuring that we present you with properties that truly meet your needs. With our deep understanding of South Florida neighborhoods and our commitment to client satisfaction, we guide buyers in making informed decisions, negotiating favorable terms, and ultimately securing their ideal residential properties.

In the realm of commercial real estate, Lluna Investments provides a wealth of expertise and resources to help clients maximize their investments. Our team of professionals specializes in property identification, market analysis, lease negotiation, and property acquisition. We understand the unique dynamics of the commercial real estate market and work closely with clients to identify opportunities that align with their business objectives. With a strong network of industry connections and a thorough understanding of market trends, we provide tailored solutions that maximize returns and drive success.

At Lluna Investments, we prioritize building long-lasting relationships with our clients based on trust, integrity, and personalized service. We understand that every real estate transaction is unique, and we are dedicated to going above and beyond to exceed expectations. Our team of experts is committed to providing the highest level of professionalism, attention to detail, and market expertise.

With a client-centric approach, Lluna Investments offers a seamless and streamlined experience throughout the entire real estate journey. We assist with property search and selection, market analysis, negotiations, due diligence, and the closing process. Our goal is to ensure that our clients are informed, empowered, and confident in their real estate decisions.

Whether you're a first-time homebuyer, a seasoned investor, or a business owner seeking commercial opportunities, choose Lluna Investments as your trusted partner in the South Florida real estate market. We are dedicated to helping you achieve your real estate goals and are committed to delivering exceptional service, expert guidance, and successful outcomes.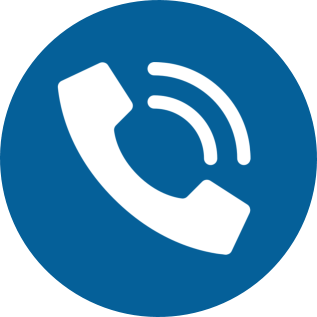 Click To See
954-529-9491
*Notice Regarding Third Party Advertisements: This Ad and all the contents are created and provided by the advertiser who is solely responsibile for the contents including without limitation, text, audio, video, images and links to other websites. We assume no liability or responsibility for the contents or the linked websites. Please click on links to Terms and Privacy Policy at the bottom of this page for additional information about the ads appearing on our sites.
Report problems with this listing