Sunbelt Business Brokerage - Hawaii is a business brokerage firm based in Hawaii, with brokers on Oahu, Hawaii Island, and Maui.
The company specializes in helping business owners sell their businesses by providing expert guidance throughout the process.
The brokers at Sunbelt Business Brokerage - Hawaii are trained in business evaluation under Sunbelt Business Brokers, a well-respected business brokerage franchise with offices across the United States. This training enables the brokers at Sunbelt Business Brokerage - Hawaii to accurately value businesses and determine a fair market price for their clients.

In addition to business valuation, Sunbelt Business Brokerage - Hawaii provides a range of services to help sellers prepare their businesses for sale, including financial analysis, marketing, and negotiations. The company also offers confidentiality agreements and other safeguards to protect clients' information throughout the sales process.
Certifications
BA - University of Colorado, Boulder
Services
If you are a business owner in Hawaii looking to sell your business, Sunbelt Business Brokerage - Hawaii can help guide you through the complex process of selling a business, from valuation to closing the deal.
Areas Served
Entire Aloha State - Hawaii
Company
Sales of businesses
With significant size require a significant, professional partner.

More $1m+ businesses are listed for sale with Sunbelt than any other brokerage firm.

Selling a large business makes your choice of a business intermediary an important decision. At Sunbelt, we not only understand the mechanics of large business sales, but also the various deal structures that should be considered.

Researching, identifying and contacting prospective buyers directly is a critical component of effectively selling a Middle Market company. We maintain specialty contact lists including private equity groups, strategic corporate buyers and high net worth individuals, to effectively position and market your company.

Sunbelt provides you with a team of trusted brokers through the entire deal process. From initial exit planning and valuation, to confidential marketing, offer and deal structure evaluation, we will work with you to keep the deal moving forward smoothly and swiftly to the closing.

For a confidential, no-obligation discussion, contact your local Sunbelt office for more information.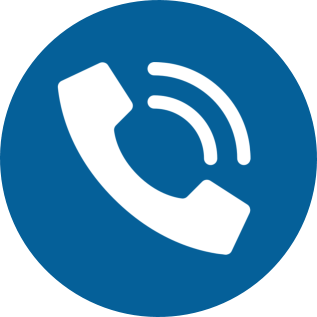 Click To See
808-480-8252
*Notice Regarding Third Party Advertisements: This Ad and all the contents are created and provided by the advertiser who is solely responsibile for the contents including without limitation, text, audio, video, images and links to other websites. We assume no liability or responsibility for the contents or the linked websites. Please click on links to Terms and Privacy Policy at the bottom of this page for additional information about the ads appearing on our sites.
Report problems with this listing