Professionally licensed Broker in Washington State since 2005, JR Poulsen draws from his decades of business experience including buying, selling and building residential and commercial properties as well a wide variety of businesses. In 2012, Poulsen became the owner of the Better Properties University Place/Fircrest office. Poulsen was the recipient of the 2013 President's Award and the 2018 Special Achievement Award from the Tacoma-Pierce County Association of Realtors® -TPCAR- and was nominated for the 2017 and 2018 TPCAR Realtor of the Year award. He was active in Governmental Affairs and sat on the TPCAR Board of Directors from 2012-2019 and was the TPCAR Treasurer for 2019.

Poulsen previously developed PC Professionals, Inc. -PC Pros- from a local computer sales and service business into an award-winning technology company specializing in computer systems that digitize crime scene evidence for law enforcement agencies around the world. Located in Tacoma, Washington, PC Pros received the "Better Mousetrap" award presented by the News Tribune in Tacoma, WA in 1999. In addition, the company received the Marco Polo International Sales Award from the World Trade Center Tacoma in January of 2004.

Educated at Washington State University and California State University at Northridge in Business Finance, Poulsen has used his entrepreneurial skills since 1980 to start up, manage, expand and sell a variety of businesses. These include a full-service vending operation, indoor racquet club, leasing company, software technology, and business consulting firm.

Considered tactful, articulate and diplomatic by business peers, Poulsen has held leadership positions in a variety of professional organizations including the Northwest Automatic Vending Association, the Fife Business Association and the Lakewood Chamber of Commerce. In addition, he has served on the Computer Applications Advisory Committee for Clover Park Technical College in Lakewood.

His community activities include membership in the Tacoma Country and Golf Club, BPO Elks Club #174 and the Tacoma Art Museum.
Certifications
Washington State University
California State University, Northridge -Business Finance-
2013 TPCAR President's Award Recipient
2012 - 2017 TPCAR Board of Directors
2017-2018 TPCAR Realtor of the Year Nominee
2018 TPCAR Special Achievement Award Recipient
Services
Full time commercial and residential real estate broker.
Areas Served
Washington
Specializing in Pierce County, King County, Thurston County, WA and surrounding areas.
Company
If you're looking for real estate, homes or property in the state of Washington, we can help you choose the right home or property for your needs and will guide you toward making an informed real estate decision. If you are a seller, we can help price and put your home or property on the market for an efficient sale. We pride ourselves in being able to give all our clients important information based on years of living, working and enjoying all that the state of Washington has to offer.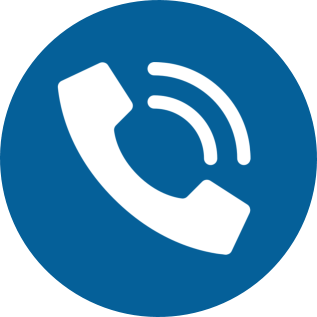 Click To See
253-380-5533
*Notice Regarding Third Party Advertisements: This Ad and all the contents are created and provided by the advertiser who is solely responsibile for the contents including without limitation, text, audio, video, images and links to other websites. We assume no liability or responsibility for the contents or the linked websites. Please click on links to Terms and Privacy Policy at the bottom of this page for additional information about the ads appearing on our sites.
Report problems with this listing