Selling your business is likely one of the most important transactions of your life. The process of selling your business requires an experienced team that will guide you through each step of the process. The Anchor Realty Florida Business Intermediary team covers Northwest Florida with offices in Tallahassee, St. George Island, Panama City Beach, Santa Rosa Beach (30-A), and Pensacola. Wherever your business may be in Northwest Florida, we are here for you!

Natalie specializes in Business Brokerage and Commercial Real Estate. In short, if you are thinking of retiring, whether you own a small retail store or a much larger company, Natalie is your point of contact.

Having purchased an outdoor advertising company in the Emerald Coast, Natalie moved to NW Florida from Ohio in 2013. After successfully growing and operating the business for 7 years, she had the opportunity to sell her company in 2020. The purchase and sale of this company is what sparked Natalie's interest in business brokerage. In addition to being a Business Broker, Natalie manages real estate leases for an outdoor advertising company. Prior to her work in the billboard industry, Natalie worked in the advertising and media industry, including newspaper, direct mail, and digital marketing.
Certifications
B.S. Marketing, University of Dayton
MBA, Western Governors University
Accredited Business Intermediary, American Business Brokers Association
Services
Business Valuation | Sell your Business | Buy a Business | Buy/Sell Commercial Real Estate

- List your business with us, and pay no fees until we close on the sale of your business
- We market your business on the top websites as well as our database of qualified prospects both locally and nationally
- Our team has a diverse and experienced background working and selling businesses of all types and sizes
- We understand the confidential nature of selling your business and only share information to qualified buyers that have signed an NDA (Non-Disclosure Agreement).
- Commercial Real Estate Experts. Chances are you own or lease commercial real estate with your business and with the sale of your business a plan needs to be made on your real estate. Whether you wish to keep the real estate and lease your asset to the new owner, or sell your property – our team will guide you in the direction that is most advantageous for your unique situation.
- Our goal is to provide you the highest valuation, the best terms, and peace of mind knowing that the transition will be seamless!
Areas Served
Northwest Florida
Bay County (Panama City Beach, Panama City, Lynn Haven, Southport)
Walton County (Santa Rosa Beach)
Okaloosa County (Destin, Fort Walton Beach, Niceville)
Company
Anchor Realty has been instrumental in the sales and development of large commercial real estate tracts and projects, from gated residential subdivisions, to waterfront communities, from large retail stores to hotels, from apartment complexes to mixed-use commercial. Anchor Realty's broker hold the prestigious CCIM designation. We are looking forward to place our expertise at your service...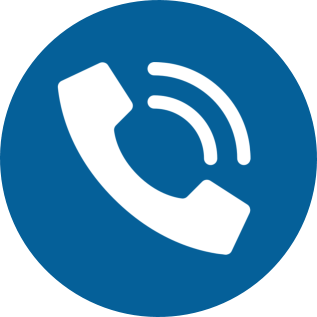 Click To See
850-532-0075
*Notice Regarding Third Party Advertisements: This Ad and all the contents are created and provided by the advertiser who is solely responsibile for the contents including without limitation, text, audio, video, images and links to other websites. We assume no liability or responsibility for the contents or the linked websites. Please click on links to Terms and Privacy Policy at the bottom of this page for additional information about the ads appearing on our sites.
Report problems with this listing