A seasoned business broker, M&A advisory and Co-founder of Capital Connect, Sam has a passion for helping entrepreneurs and investors achieve their goals. With a deep understanding of market trends, financial analysis, and negotiation strategies, Sam is equipped to handle a wide range of transactions across various industries. From small businesses, corporations, franchises, to large-scale commercial properties and investment portfolios, his goal is to facilitate seamless and successful deals that maximize value and foster long-term success.
Services
From buying, selling, and leasing across all asset types and specialties, private equity, and tenant services, let our highly-experienced team of commercial brokers help you get more out of your investment opportunities.

We service:
Office & Industrial
Hospitality
Restaurants
Land
Multi Family
Retail
Short Sales
Business Brokerage
Business Valuation
Residential
Company
‍Gilezan Global - brokered by eXp Commercial and eXp Realty, is a full-service real estate brokerage that specializes in all aspects of Commercial Real Estate, Business Brokerage, Business Development, Commercial Investments and Residential Real Estate. With over 100 years of combined experience and more than $3 Billion in closed transactions, our results-driven team is perfectly positioned to provide solutions, streamline processes, and foster collaboration. Our growing team consists of experienced advisors who have previously owned and managed businesses of their own.

Our global network is in over 22 countries and our in depth market knowledge enables clients to make informed real estate and business decisions. We guide, serve, and empower our clients by offering strategic digital marketing, financial strategies, and business and real estate valuations.

Through industry education and economic advisors, our team provides the best options to help our clients build their portfolio and move their business forward. Our areas of expertise include Hospitality, Industrial, Portfolio sales in Franchise Restaurant Brands, Land Development, Asset Liquidations, Ground-up Construction, Multi-Family, Business Sales, Capital Funding, Franchise Referrals and Business Brokering.

Gilezan Global partners with numerous entrepreneurs, corporations and organizations to assist with acquisitions and/or sales. Whether you are a buyer considering a strategic acquisition or an owner wanting to sell their real estate and/or business, our team can put your company on the right path to a successful transaction.

Our team works all time zones and every day of the week. We understand every client has different needs at different times. Our policy is to be there when the client needs us, not just during business hours. We are equipped to guide you through transactions that are tailored to your investment needs - from buying, selling, and leasing across all asset types and specialties. Let our award-winning real estate team of experts exceed your business expectations.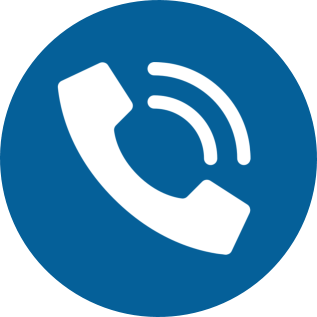 Click To See
502-640-3622
*Notice Regarding Third Party Advertisements: This Ad and all the contents are created and provided by the advertiser who is solely responsibile for the contents including without limitation, text, audio, video, images and links to other websites. We assume no liability or responsibility for the contents or the linked websites. Please click on links to Terms and Privacy Policy at the bottom of this page for additional information about the ads appearing on our sites.
Report problems with this listing