Overview
Inventory
$475,040 (Included in asking price)
FFE(Furniture, Fixtures and Equipment)
$2,516,688 (Included in asking price)
Value of Real Estate
$4,000,000 (Not included in asking price)
Business
Description
The Business: Established in the early 1990s, this global coffee specialty and roasting business dedicated itself to meticulously sourcing, roasting, and delivering exquisite fine coffees. As a pioneering international coffee enterprise, this establishment stands poised to expand its reach across existing and new markets worldwide, leveraging its meticulous craft to delight coffee enthusiasts.

Expanding Horizons: This enterprise takes pride in 14 locations within the United States and an additional 12 locations abroad, showcasing an expansive global footprint. Its growth potential extends even further as plans with a prospective Middle Eastern partner hints at a promising franchise expansion into several untapped countries. With its aggressive expansion of their robust retail distribution network, they currently hold partnerships with national retailers, local grocers, specialty stores, and convenience stores. Over the last 8 years, their unwavering efforts have yielded a remarkable 51% average year-over-year surge in new locations featuring their exceptional products, reflecting their enduring appeal.

Empowering Financial Performance: The Coffee Enterprise's financial trajectory exemplifies consistent growth, with sales experiencing steady ascent over the past 3 years. Bolstered by a robust SDE percentage of 16%, their financial strength underscores their strategic approach. Their network of 26 operating franchises contributes to their success by paying royalties ranging within 4% to 5%, while their revenue stream is further enriched by product sales. Financial sales do not include the potential incorporation of another facility in the Washington, D.C. area which could add $800,000+ in 2023 revenue.

Services: The company offers various auxiliary services including RTD (Ready-to-Drink) beverages, label production, canning, and much more. The RTD canning operation runs at a 10% capacity and is expected to drastically change throughout 2023. An exciting negotiation to ship their first container load of RTD coffee has taken action within the West Coast through a major retailer with 54 sites.

Available in the Sale: This establishment offers a beautiful and renovated historic real estate gem valued at $4,000,000. Strategically located in proximity to their corporate headquarters and nestled within a charming historic district, this turn-key country estate harmoniously aligns with their core roasting operations.
Premises
Facilities
Facilities: $2,000,000 L/H Improve: $294,648 Cash: $1,500,000
Contact The Seller
Message Sent.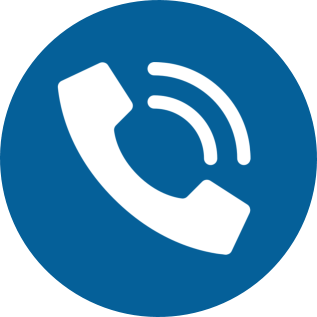 Click To See
*Notice Regarding Third Party Advertisements: This Ad and all the contents are created and provided by the advertiser who is solely responsibile for the contents including without limitation, text, audio, video, images and links to other websites. We assume no liability or responsibility for the contents or the linked websites. Please click on links to Terms and Privacy Policy at the bottom of this page for additional information about the ads appearing on our sites.
Report problems with this listing