David is the Founder and President of Website Properties. After graduating from UBC with a Bachelor of Commerce and Major in Marketing, he traveled extensively through parts of South East Asia, South Pacific and Central America. It was during his travels that he made various contacts and connections that would lead him to start his first entrepreneurial venture. He created a business importing hammocks and selling a wide variety of styles via mail order, tradeshows and wholesale. Soon thereafter he expanded operations establishing an online presence that eventually became Hammocks.com and would later be sold to the billion dollar company, Hayneedle.com Over the next six years, David personally developed, bought and sold Strollers.com, Drums.com, Unicorns.com and over 60 website businesses in multiple niches and of various business models.

During this same time period, the ecommerce market was growing rapidly and while there were many business brokers assisting with brick and mortar businesses, there were none that specialized in the sale of internet businesses. Identifying the need for a business broker with ecommerce industry knowledge and experience selling online businesses, he started down the path of his next entrepreneurial venture. David established Website Properties as the first online business brokerage specializing in selling established and profitable Internet based businesses. From 2002 – present, he continues to enjoy and draws great satisfaction from bringing buyers and sellers together to complete a transaction that is a win, win for both parties.

With his industry knowledge, years of experience and successes, David Fairley is considered an expert in online business marketing, appraisal and sale. He is often retained as a consultant for companies seeking to maximize their exit strategy or by companies looking for strategic website opportunities to grow their business through acquisitions. He has been invited as a panel member and speaker at various domain name industry conferences, cited in DN Journal for a number of high profile domain name sales and interviewed by Domain Sherpa, The New York Times and local radio shows for his expertise in the sale of online web based businesses.
Certifications
Bachelor of Commerce and Major in Marketing, UBC
Services
Our brokerage service encompasses the entire spectrum of the online business sales process. We take care of all of the details starting with gaining an understanding of your business and your goals, reviewing your company details to establish its market value, effectively marketing your business, fielding all inquiries, qualifying potential buyers, negotiating offers and assisting with the close.
Company
At Website Properties, we specialize in the sale of internet businesses. Unlike conventional business brokers who primarily handle brick and mortar businesses with a small amount of internet based companies mixed in with their traditional services, at Website Properties it is all that we do. We only represent internet properties and have sold over 600 website businesses and domain names with a combined value of $550M. That single minded focus and experience means your online business will receive the expertise and attention it deserves.

Our Brokerage team is made up of a group of Internet Entrepreneurs with over 50 years combined industry experience developing, operating and selling over 50 personally owned websites in addition to the 100's sold for their client's. Our intimate understanding of e-commerce businesses, membership based models, affiliate program and pay-per-click revenue generating sites, provides the expertise you need to maximize the value in your business and sell your site for the best price possible. And our end-to-end services ensure that we will handle every aspect of the sale, leaving you free to focus your attention on your business.

We know from personal experience the effort you've invested in your business. And now that you're considering its sale, you can trust that Website Properties is committed to providing the highest level of professional service and support in the industry. We will assist you through the entire sales process, and help you achieve maximum value for your business.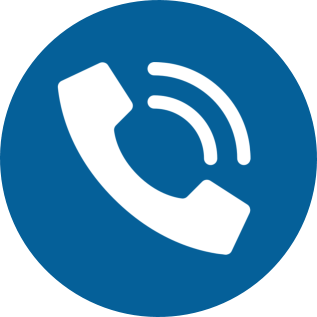 Click To See
360-203-7800
*Notice Regarding Third Party Advertisements: This Ad and all the contents are created and provided by the advertiser who is solely responsibile for the contents including without limitation, text, audio, video, images and links to other websites. We assume no liability or responsibility for the contents or the linked websites. Please click on links to Terms and Privacy Policy at the bottom of this page for additional information about the ads appearing on our sites.
Report problems with this listing