I specialize in helping business owners find qualified buyers when they are ready to sell. I develop YOUR individual exit strategy utilizing state-of-the-art financial analytical tools and marketing techniques.

Business Team has been a leader in selling businesses since 1981 with 7,000+ transactions and thousands of satisfied clients.
Business Team is the largest independent business brokerage firm with 100+ Brokers in the Western US. Offices are located throughout California, Nevada, Oregon, and Washington, this provides:

- Confidential exposure for YOUR business to our Qualified Buyer database
- Industry-leading Valuation tools & techniques
- Experienced management & sales team
- Customize Marketing program tailored for your business
- Seasoned, skilled, and successful negotiators to achieve the maximum value for your company.

A good next step is to arrange a quick complimentary and confidential conversation about your goals and objectives. I can review the simple steps required to evaluate your business and ultimately determine the market value and outline our sales strategy.
Certifications
BA 2004, California State University Fresno
Services
WE GUIDE SELLERS:
- Prepare businesses for sale
- Create a detailed Information Memorandum for the business
- Discretely and Confidentially market your business
- Actively solicit to our pool of Buyers, High Net Worth Individuals & Private Equity Groups
- Manage process through sale closing including providing all necessary agreements

WE HELP BUYERS:
- Targeted searches
- Identify financing options
- Manage acquisition process

WE DO BUSINESS EVALUATIONS (Broker's Opinion of Value):
- Balance Sheet & Cash Flow Analysis
- Historical Sold Comparable
- Risk Analysis
Company
Business Team, a unit of BTI Group, is the Largest Business Brokerage Firm in the Western United States specializing in arranging the purchase and sale of privately owned companies. During our third of a century of existence, we have developed both an unmatched depth of experience (an aggregate of several hundred years!) and a vast network of individual, corporate, and investment group buyers.
Joel Higginbotham
( Agent )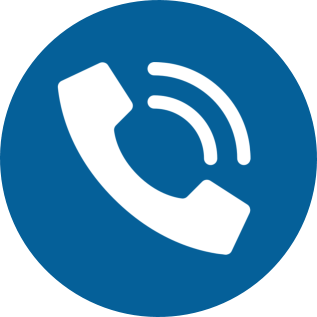 Click To See
(916)359-9721
*Notice Regarding Third Party Advertisements: This Ad and all the contents are created and provided by the advertiser who is solely responsibile for the contents including without limitation, text, audio, video, images and links to other websites. We assume no liability or responsibility for the contents or the linked websites. Please click on links to Terms and Privacy Policy at the bottom of this page for additional information about the ads appearing on our sites.
Report problems with this listing