I have been selling businesses professionally since 2007, and I personally sold a few of my own businesses prior to becoming a business broker. I have extensive knowledge as a business owner and business broker. After broadening my knowledge-base working for three different broker offices, the time came for me to start my own agency. I am a Certified Business Broker, and founder of Sharp Business Brokers. I pride myself on providing my clients with consistency in VALUE & SERVICE from start to finish. ​

Sharp Business Brokers specializes in the sale of small to midsize businesses of all types including Service, Retail, Restaurants, Salons, Manufacturing, Transportation, Construction, MedSpas, Distribution, E-commerce, and Franchises.

Steve has personally owned multiple businesses including service, retail, wholesale distribution, and an online marketing agency. From cash flow problems to limited marketing budgets, negotiating leases to managing employees, he understands the challenges that owners face daily. He knows what it's like when that switch flips and you are ready to sell. Steve is an expert at successfully navigating business sales. With all his experience, he ensures a smooth transition for his clients. You too can leverage his experience and knowledge to make your buying or selling process a rewarding experience!
Licensed In
California
Corporation DRE LIC# 02221795
California
Individual DRE LIC# 01734027
Certifications
Grossmont College - General Studies
Cuyamaca College - Real Estate
Southwestern College - Business, General Studies
Memberships
CABB California Association of Business Brokers
IBBA International Business Brokers Association
CBB Certified Business Broker
HPFS Healthcare Practice Broker
Services
Selling businesses across all industries with $250,000 to $10 Million in revenue, our specialty is small to mid-size business sales. We advertise on all the major platforms where buyers are looking to buy businesses while maintaining confidentiality. We provide full representation with comprehensive intermediary services including:​
Free Consultation​
Market Price Analysis​
Business Valuation​
Business Profile​
Confidential Marketing​
Buyer-Seller Representation​
Lease Negotiations​
Escrow Management
Areas Served
San Diego County, CA
Orange County, CA
Riverside County, CA
Company
Sharp Business Brokers (SBB) is competitive regarding its broker fees and yet provides best service, years of experience, and is easy and professional to work with. With your best interests top-of-mind, SBB seeks to match Sellers and Buyers for best results for both!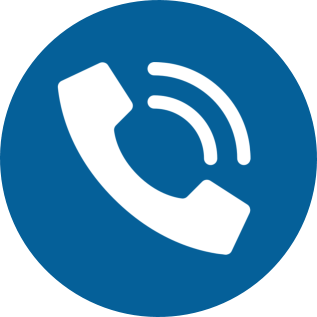 Click To See
619-454-1786
*Notice Regarding Third Party Advertisements: This Ad and all the contents are created and provided by the advertiser who is solely responsibile for the contents including without limitation, text, audio, video, images and links to other websites. We assume no liability or responsibility for the contents or the linked websites. Please click on links to Terms and Privacy Policy at the bottom of this page for additional information about the ads appearing on our sites.
Report problems with this listing