Tim Johnson has been in the business of buying and selling businesses for just about 30 years. His love of business began at the young age of 12 when he began his own company mowing lawns in his neighborhood so he could begin saving for college!

Many years later, having earned an MBA in Organizational Diagnosis from Regent University in Virginia Beach, Tim entered the world of corporate franchising and spent fifteen years helping small business owners buy, manage, and sell their franchises. Real-world, in-the-trenches experience helped him develop the fine art of evaluating and negotiating scores of business deals. In his "down time" Tim negotiated, purchased, successfully grew, and sold nearly a dozen businesses of his own . He has developed true insider understanding of the opportunities, intricacies, and challenges that come along with buying and selling businesses, and he knows how it feels to be both the buyer and the seller.

Having been through the process countless times, Tim has come to realize how important it is to have brokers that are trustworthy, knowledgeable, friendly, and efficient – the very traits that have made him successful over the past two decades.

Originally from the Green Mountains of New England, Tim has been happily settled with his family in the Chesapeake area for the past 20 years. In his spare time you might find him spending time with his amazing wife and three young kids, doing things with his church family, getting in a good workout, or camping – which lately includes a beast of a 30-foot travel trailer.
Certifications
MBA, 2001-2002, Regent University
BS in Business, 1998, Liberty University
Services
FCBB is a member in good standing with the Institute of Business Appraisers and International Business Brokers Association.

Our team of agents come from varied backgrounds such as accounting, legal, banking, real estate and insurance. All agents have gone through extensive training becoming experts in the field of business evaluation, marketing and negotiations to satisfy both buyers and sellers alike.

You deserve experienced, licensed professionals who specialize in business sales – you need First Choice Business Brokers on your side with a combination of our agents and services listed below to help you navigate through the business buying or selling process.
Areas Served
Hampton Roads area of Virginia
Outer Banks of North Carolina
Hampton Roads, VA
Virginia Beach, VA
Norfolk, VA
Chesapeake, VA
Suffolk, VA
Newport News, VA
Company
Established in 1994, First Choice Business Brokers quickly grew to become one of the largest Business Sales Organizations in the U.S listing over $4 Billion in businesses for sale – thus giving Buyers and Sellers an extensive network of Business Brokers across the U.S. to assist in Buying or Selling a Business.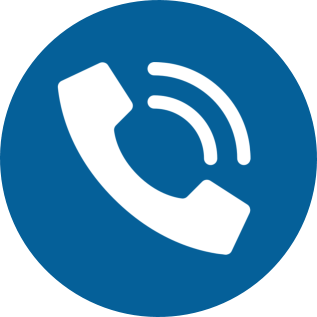 Click To See
7578662321
*Notice Regarding Third Party Advertisements: This Ad and all the contents are created and provided by the advertiser who is solely responsibile for the contents including without limitation, text, audio, video, images and links to other websites. We assume no liability or responsibility for the contents or the linked websites. Please click on links to Terms and Privacy Policy at the bottom of this page for additional information about the ads appearing on our sites.
Report problems with this listing