As a forward-thinking Business Brokerage headquartered in California, Paragon Business Brokers distinguishes itself through a depth of knowledge, astute insights, and a commitment to fostering successful transactions.

Our specialization is centered around CONFIDENTIAL BUSINESS SALES and MERGERS & ACQUISITIONS, both within the United States and across international markets. This focused approach equips our brokers with a nuanced understanding of the prevailing market dynamics, empowering them to provide tailored solutions that address the unique needs of sellers and buyers.

At Paragon, we serve as a comprehensive resource for all your brokerage needs, providing you with the guidance and support essential for navigating the intricacies of the transaction process. Our team is comprised of dedicated professionals, each a full-time Business Broker or Agent with a wealth of expertise in the realm of CONFIDENTIAL BUSINESS SALES and MERGERS & ACQUISITIONS.

Collaborating with a Paragon Broker means engaging with a seasoned professional who is well-versed in the nuances of both selling and buying procedures. Your journey with us is marked by a commitment to your objectives and a steadfast dedication to achieving a successful outcome.

Choose Paragon for a partnership rooted in knowledge, integrity, and a genuine commitment to your success.
Licensed In
California
DRE Broker License Number 01756732
Services
With a total of 34 years of experience in California, we specialize in assisting sellers and buyers in confidential business sales across various industries, ranging from small to midsize businesses. Our expertise includes restaurants, auto repair shops, businesses with real estate holdings, cannabis dispensaries, wineries, and dry cleaners...
Areas Served
San Diego, CA
Orange County, CA
Los Angeles, CA
San Fransisco, CA
Santa Anna, CA
Company
At Paragon Acquisitions, we specialize in the art of facilitating confidential business sales and mergers & acquisitions. With a focus that spans both the United States and international markets, we possess a unique vantage point that empowers our team with valuable insights into prevailing market dynamics. This, in turn, enables us to deliver tailored solutions that cater to the distinct needs of sellers and buyers alike.

Our commitment extends beyond being merely a brokerage service, we are your comprehensive partner in navigating the complexities of business transactions. Our team comprises dedicated full-time Business Brokers and Agents, each a seasoned specialist in the realm of confidential business sales and mergers & acquisitions.

Collaborating with a Paragon Broker provides you with the assurance of a seasoned professional who is dedicated to guiding you through the intricacies of the selling and buying processes. Our primary aim is to demystify these processes and make them as accessible and straightforward as possible.

Consider Paragon Acquisitions as your steadfast ally, bridging the gap between industry expertise and your aspirations in the world of business.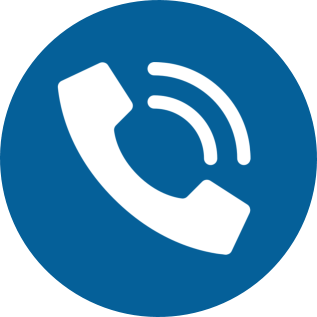 Click To See
6198893441
*Notice Regarding Third Party Advertisements: This Ad and all the contents are created and provided by the advertiser who is solely responsibile for the contents including without limitation, text, audio, video, images and links to other websites. We assume no liability or responsibility for the contents or the linked websites. Please click on links to Terms and Privacy Policy at the bottom of this page for additional information about the ads appearing on our sites.
Report problems with this listing